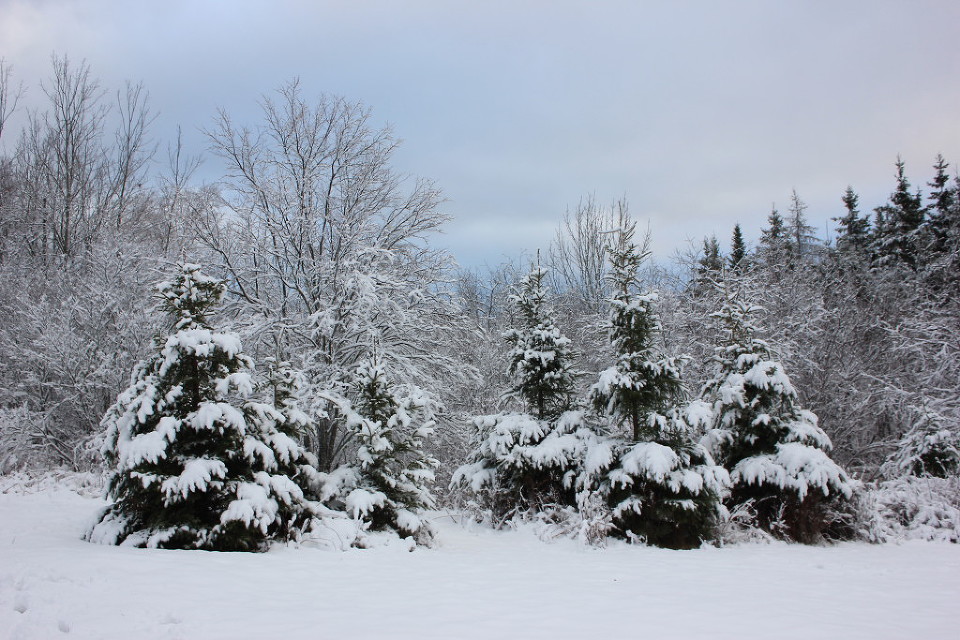 Well, I'm living in a world of white!  We had snow the other day and it turned my world into a winter wonderland!  I don't enjoy driving in it or shoveling it, but man is it pretty!
Before I headed to Truro to work, I took a little wander through the back yard with my camera.  Snow at this time of the year might not stick around for long and I wanted to capture it while it was icing the trees so beautifully!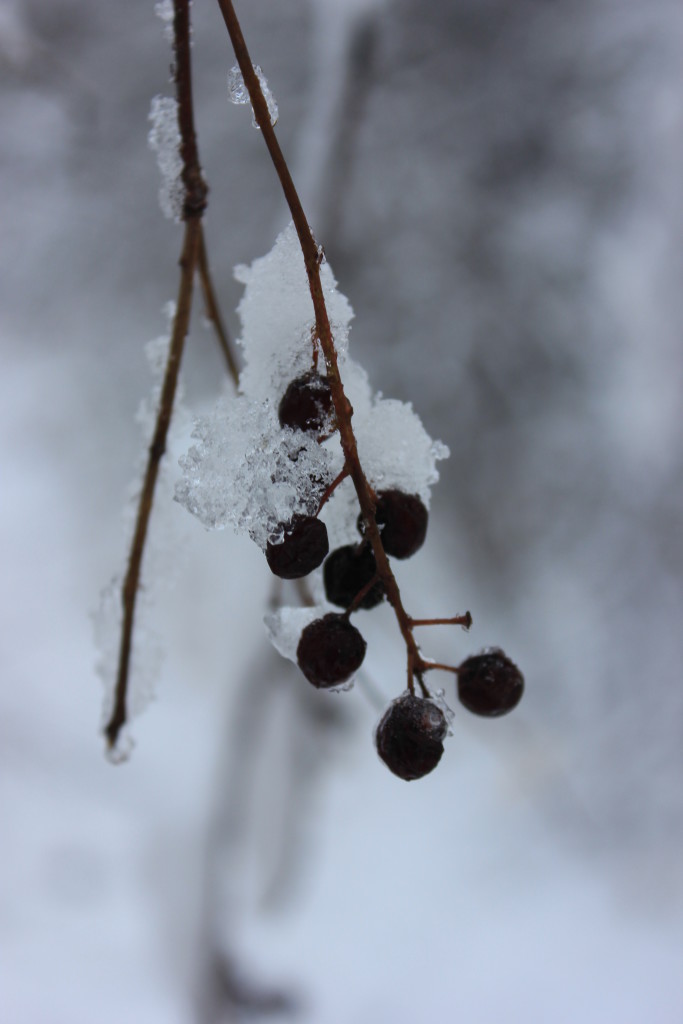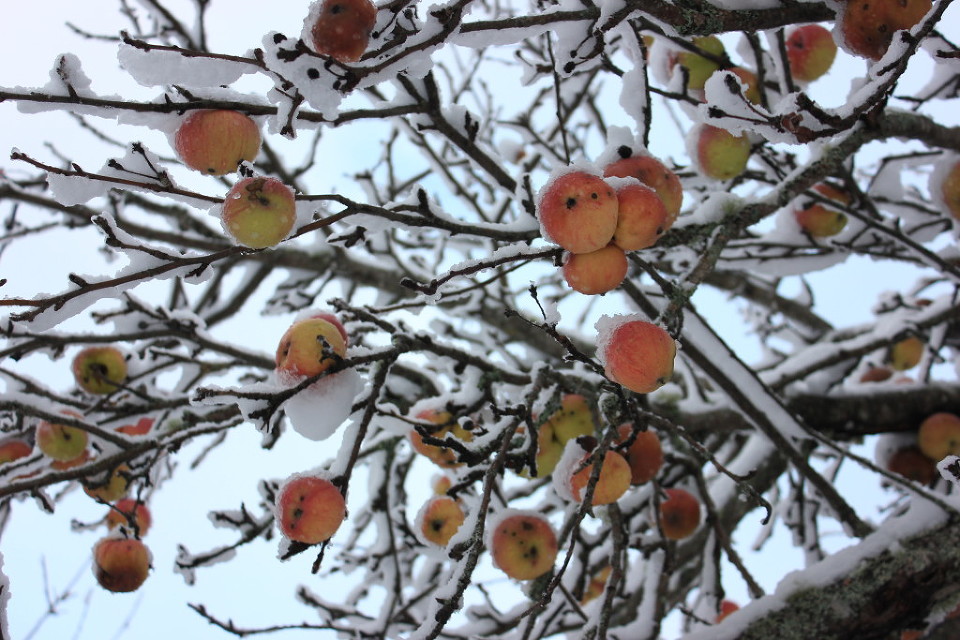 Yesterday I shared this picture of my girls and  my niece building an igloo in the front yard and boy, did I get comments on that picture!  See, we live in a snowbelt, people who live 15 minutes away were commenting on how much snow we had and the fact they had NONE!!! We have our own special climate here….and I'm not so sure exactly how I feel about that!!  I mean, the girls had a blast playing outside for the majority of the day, but the driving sucks and the fact that I think we are the last road in the county to get plowed sucks even more.

Have you had snow yet? Do you enjoy it or loathe it?  I will admit it sure helps add to the feeling of an East Coast Christmas!!!
Enjoy! Drive safely!
To be continued,
Lori