The running joke is I'm going to start a fashion blog called 'Bluejeans and Blundstones' because, let's face it, that's my go-to style.  I'm not one to peruse the fashion sites and flip through the latest issue of the hottest magazine.  But when a necklace in your Facebook feed stops you in your tracks, you know it's the one for you.
So, I chatted with Rebecca of Beck & Boosh about it and here it is!  A chunky, geometric number with blacks, browns, white and the perfect shade of peach.  I use the word peach with hesitation.  Peach doesn't invoke a good colour connotation…..our old bathroom still comes to mind.  But all paired together on a black chain makes for a bold look.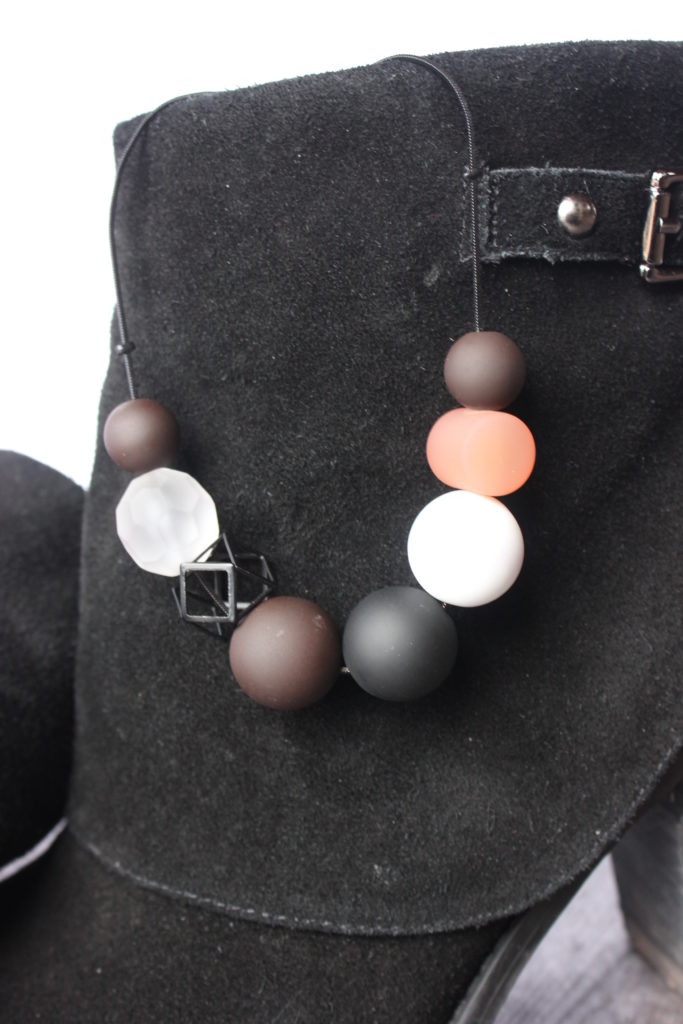 I don't spend a lot of money on clothing, jewelry and footwear, it's not really my thing.  So when I am looking to change up my wardrobe, I need things that are versatile, easy and can be worn in a variety of ways .  I've paired this necklace with a few outfits from my closet to show you how I would wear it for the Spring season.
First up is an outfit that I would wear to work.  A floral shirt with a solid peach back paired with a flirty black linen skirt makes for a dressy but fun outfit for meeting with clients.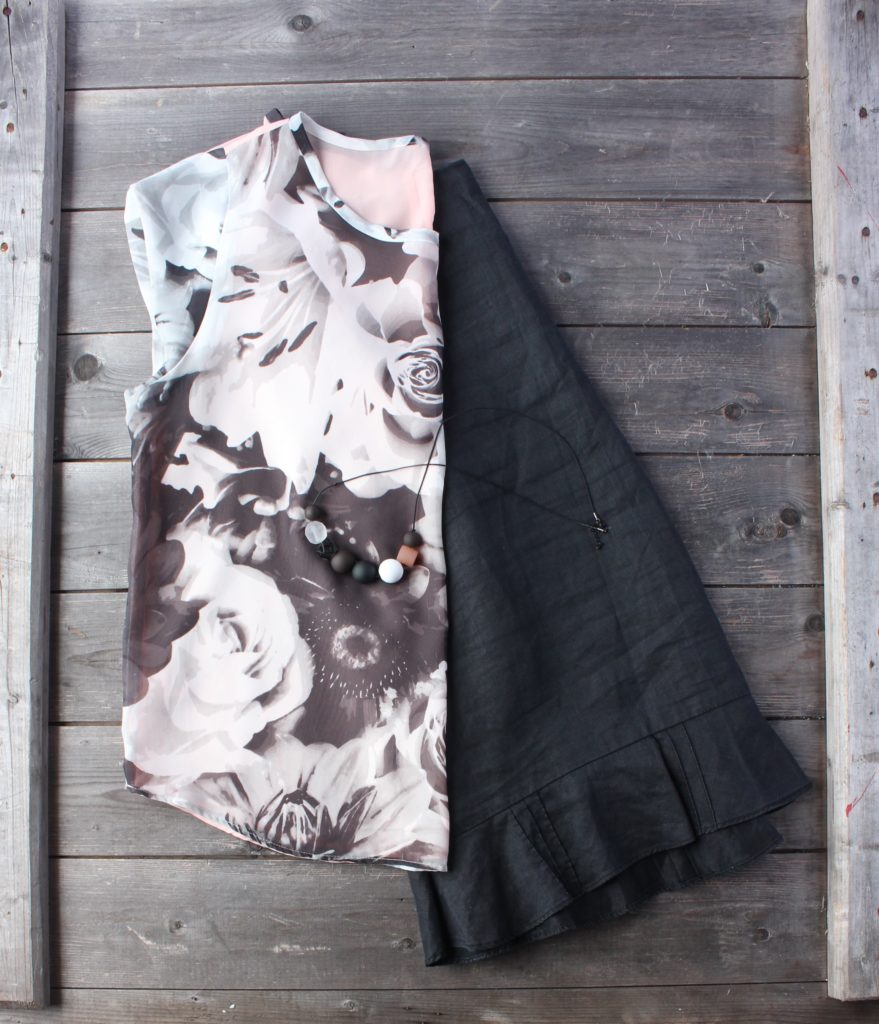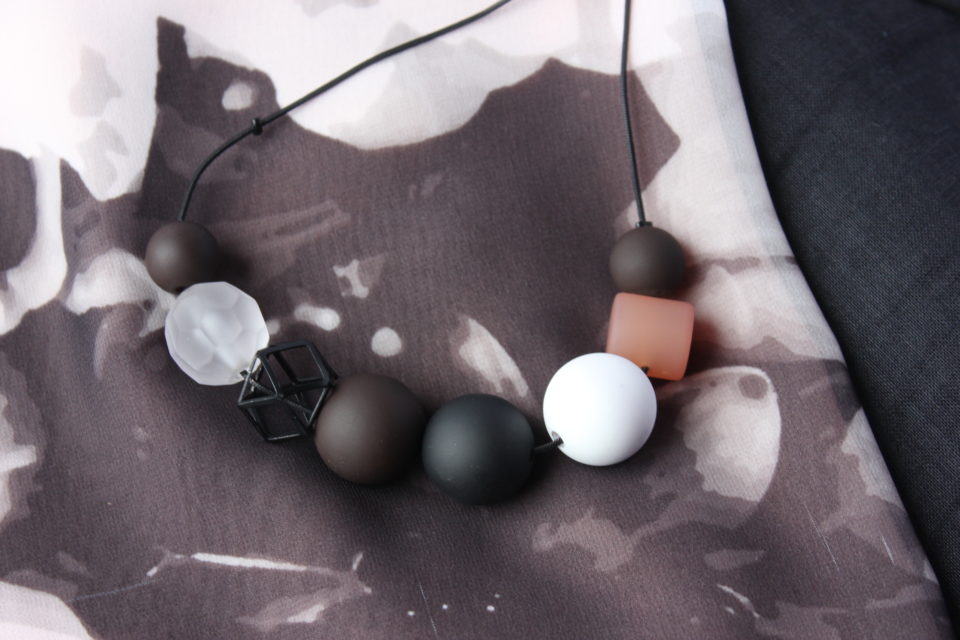 Next up, same shirt but paired with a pair of denim capris, because we are talking about me after all. #allthedenim This would be something I would wear for the weekend whether it was hitting the yard sales or going on tour with my family.   Easy, but still stylish.


The last outfit in my spring collection is a flowy skirt matched up with a simple top with a geometric trim on it.  This would be an outfit I'd wear to work, church or even out on a roadtrip.  Simple with a little bit of fun but very comfortable, to boot.


I love wearing this necklace, it adds a bit of edge to an outfit, garners some attention and is so versatile.  If you are looking to add a great little number to your wardrobe, click HERE to pop over to Beck & Boosh's website to order yours today!
And as for me, I'll head back into my closet to see what else I can pair this baby up with for another day at work!
To be continued,
Lori
I was provided with this necklace by Beck & Boosh but my take on it is just that 😉