My blogging tribe, East Coast Mom Media, held a workshop today where we learned to arrange flowers and got some great photography tips.   Holly of Dean's Flowers on Stanley Street in Halifax, opened her doors to us, let us wander her beautiful store and then taught us to make a stunning floral arrangement!  And after we all created our masterpieces, Matt Corkum of Fade to White Photography gave us a knowledge dump of basic photography and then helped us shoot our arrangements.  Here's a photo-ladened overview of the afternoon, because you know I can't be around such beautiful flowers without taking pictures!
Here are some shots from around the store – I felt very much at home at Dean's, these vignettes are very much my style.  Except, of course, the fact that I can't keep succulents alive!  But besides all the gorgeous plants, she had a fabulous selection of giftware and home decor items, too.  I'm telling you, if you're in the area, I highly recommend dropping by!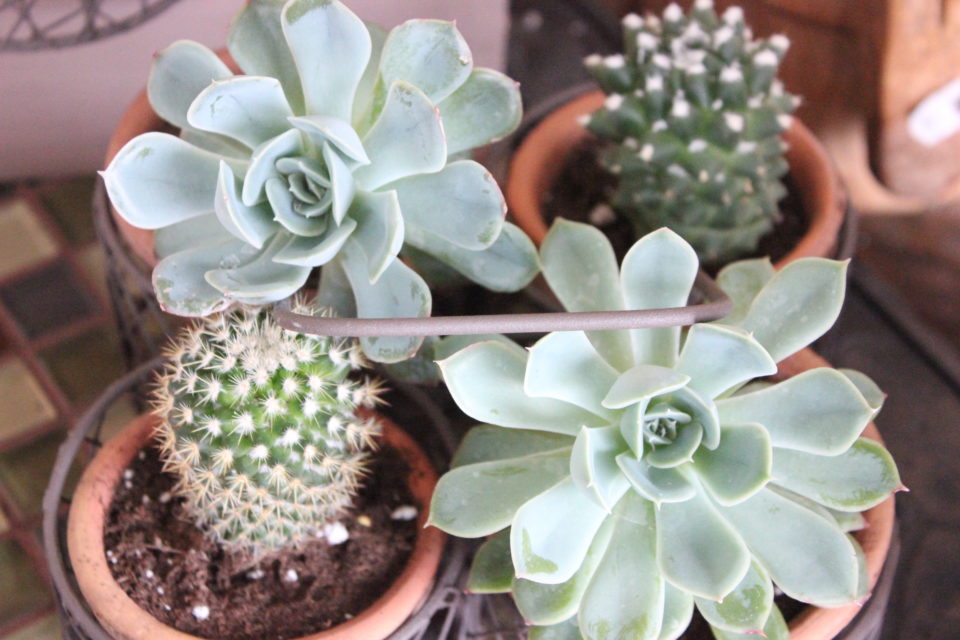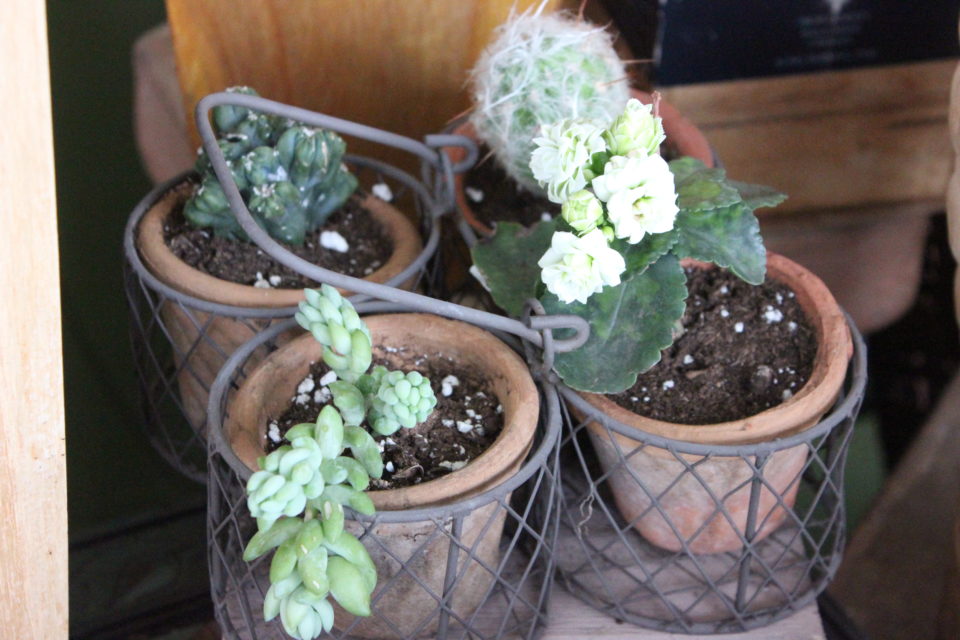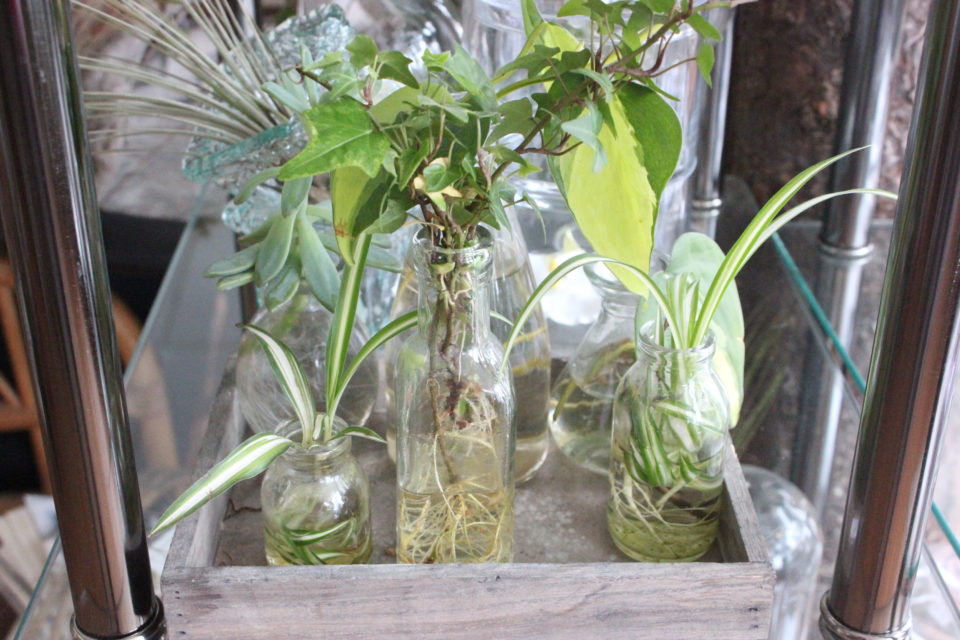 These are some the flowers we had to work with for our arrangements.  Holly had it set up so we knew how many of each type of flower we needed plus she gave us lots of options, too.  It's amazing to see a group of people start with the same selection of flowers and end up with such different arrangements!



I was happy that Jennifer made it for the workshop.  I enjoy Jennifer's company and was thrilled when she arrived with Grace, her daughter.  I meet Jennifer at the first Blogjam and we really hit it off. I've watched her start and grow her blog, Simple Local Life, and she's rocking it!!  I'm so proud of her and all her hard work!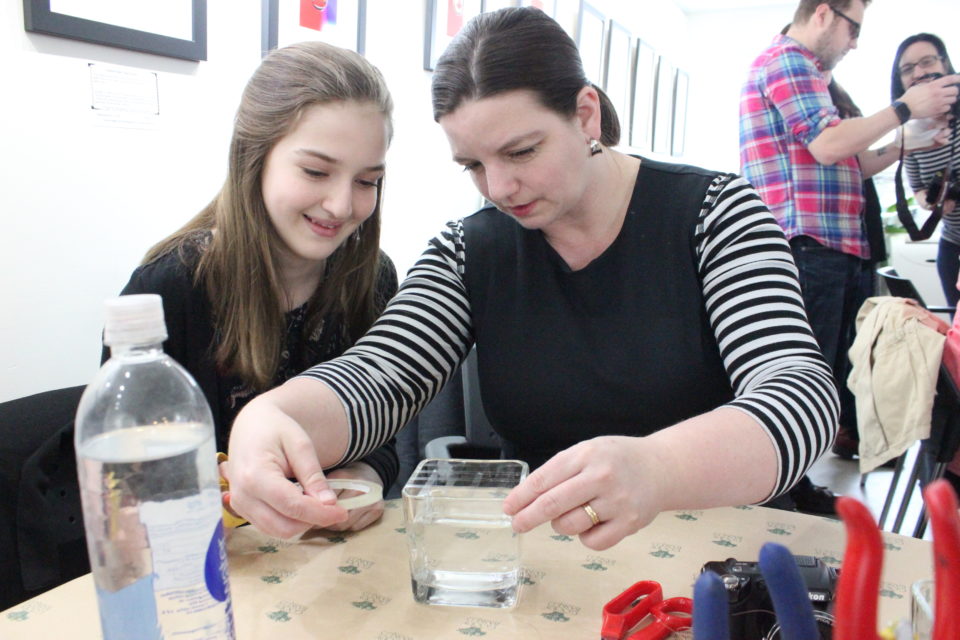 The following pictures are of the arrangement I made.  I quite like how it turned out! I've never had anyone teach me how to really arrange flowers, I've always just done what I thought looked good.  But this makes me want to do more and learn more!  I love having fresh flowers around! Thanks, Holly, for making us look like experts!


Here is Matt showing us some great tips and tricks to making our photography for our blogs better.  He offered some great, simple things we can do to improve the quality of our pictures.  The biggest thing I took away from it was about using a piece of foamcore to even out the natural light that I'm using when I take my pictures.  Sure, there is expensive equipment I could invest in but when something as easy as a solid white something or other, that I can handle.


And here is the shot I took with Matt's guidance and the foamcore sheet:

Sigh – isn't it pretty?  And put anything on a pedestal and it looks like a cake to me!  Well, that might be a stretch but you know what I mean!
So, I'd like to give a special shout out to Fuji Films and Dean's Flowers for sponsoring this workshop.  It is through all the hard work of Colleen, Laura and Erin that sponsors like them come on board and support us and what we are doing out here on the East Coast.  I'm so very thankful for the amazing support, encouragement and opportunities that only come my way because of these people. And to Heather, carpooling made the day some much better! 🙂
A selfie for good measure!  You know, to prove we were actually there! 😉

And to finish off this post, a little sunshine on a snowy day!

To be continued,
Lori
{ I was provided this workshop by Dean's Flowers and Fugi Film but my take on it is exactly that 😉 }
If you'd like to see some of the posts that my blogger friends wrote, click the link box below