When I first started reading blogs, I was really stumbling around in the vast world of design, art and craft in blog form without really knowing where to go and who to follow.  I found blogs I liked, some that didn't resonate and some that I immediately connected with.  One of the one's that I've been following since the beginning is Jeanne Oliver.
Jeanne Oliver may sound familiar to you if you've been following along over on Farm Fresh for a few years because she offers on-line courses and I've taken a few of them now.  They have been so wonderful, so insightful and inspiring.  They have really helped me see our home in a different light and realize that this is not just MY home to decorate, but that I live here with my family and they have a right to be reflected in our space, too.  I would highly recommend any one of the courses, especially the art courses if you're artistic!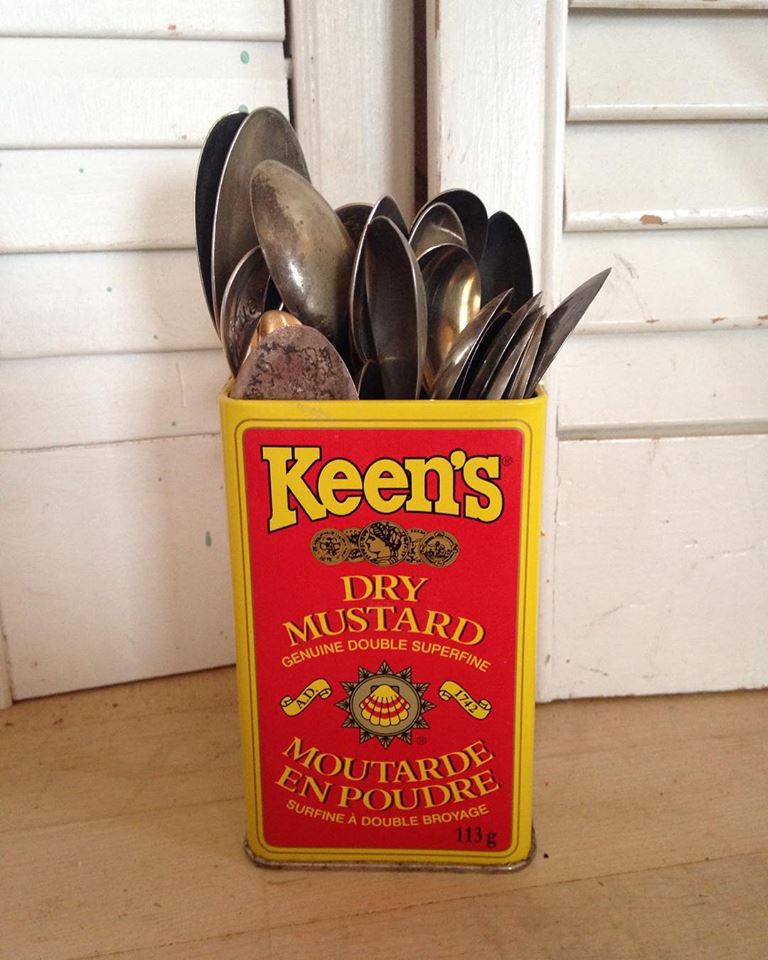 I was checking in the other day, reading about the tale of the purchase of their new home.  It's quite a story and I read teary eyed and in awe of their journey.  After I read the 3-part blog post, I noticed that the next post was about a workshop that she was going to be offering in the studio of her new home.  I scrolled through, thinking about how much fun it would be to be there.  Something jumped out at me, Welcome Gifts.  I knew what I had to do.  I immediately emailed Jeanne and asked if I could send her teaspoon earrings to give as Welcome Gifts for each of her guests.  And then I waited….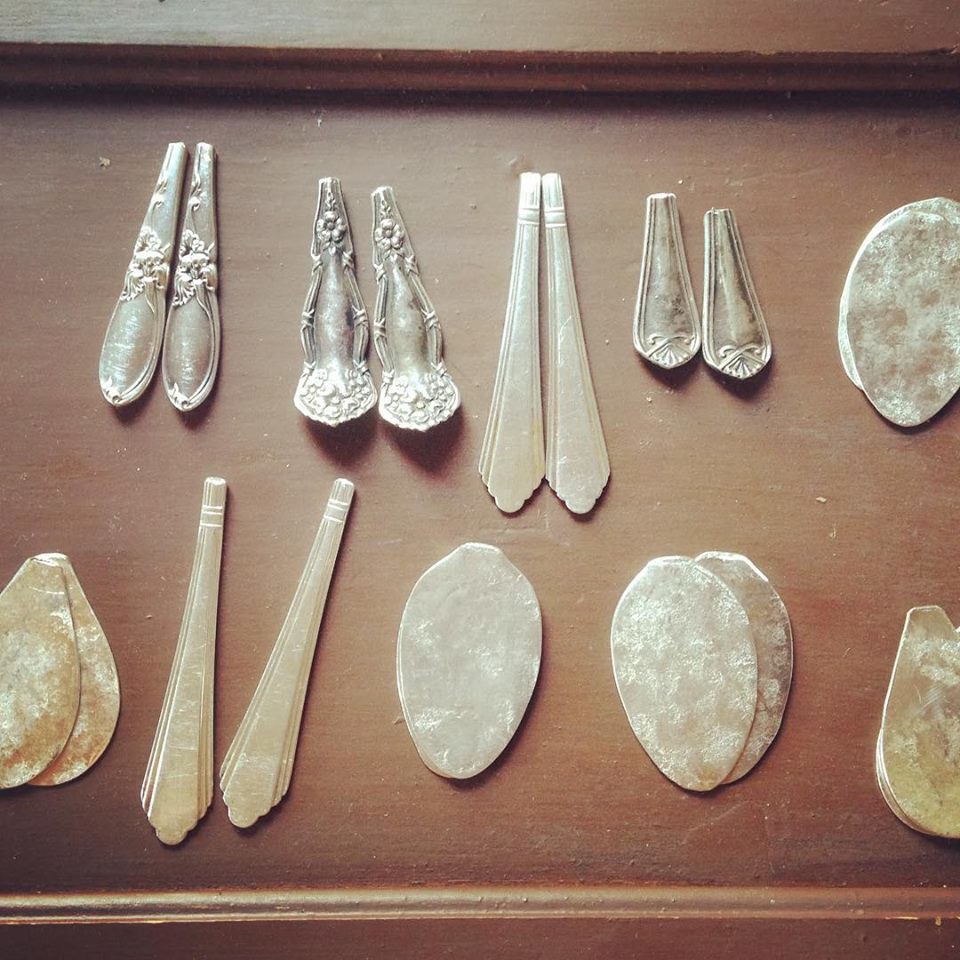 And while I waited, I doubted.  Did I jump the gun? Am I being conceited to think that people like my earrings? Would she even want them? There is time and money involved but I wasn't worried about that part of it at all.  I just really felt like I needed to make the offer.  But, sheesh, who am I to think Jeanne Oliver would even be interested?
And then within the hour, her answer: 'Wow! I am blown away by your kindness.  Thank you!  I would be so honored to give each woman a pair of earrings.'
Wow! I was soo excited! You have no idea what this means to me! I went out on a limb with this, something I rarely do.  I'm not a risk-taker and I was kinda putting myself out there. And Jeanne Oliver, guys, JEANNE OLIVER responded and accepted my offer.  I may or may not have cried a little over this one.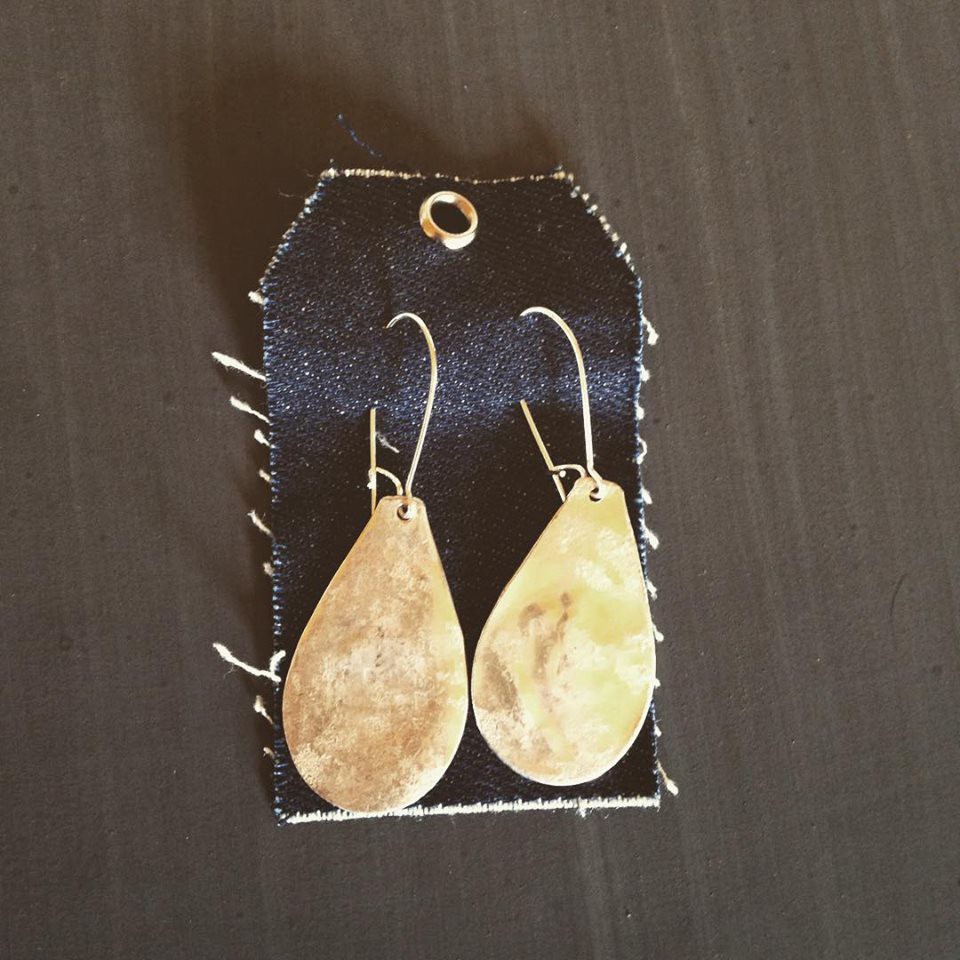 But, the moral of the story up to this point is take that risk, go out on that limb and have faith that what you have to offer this world is worth it, it has value and people will appreciate you and your gifts.
So, I'll be shopping for teaspoons, working on my hammering muscles and sending a box to Colorado!!  Squeal!!!!
To be continued,
Lori