We live in Atlantic Canada and Maple Syrup is a huge part our of culture, right?  I love me some maple syrup and the old sap buckets are plentiful and so handy!  
I'm excited to announce a new partnership happening here on the blog with one of my favourite stores – Phillips & Chestnut!  I love what Rosemary and Steve are doing in their store – the salvage products, the paint, the classes and the knowledge they share – so I'm thrilled to bits about this!  And I hope you are ready for lots of creative projects, too!  I've worked with them in the past on a few classes and projects, which you can read about HERE and HERE.  Plus, I toured their barn HERE and showed you want I took home HERE and a quick store tour HERE.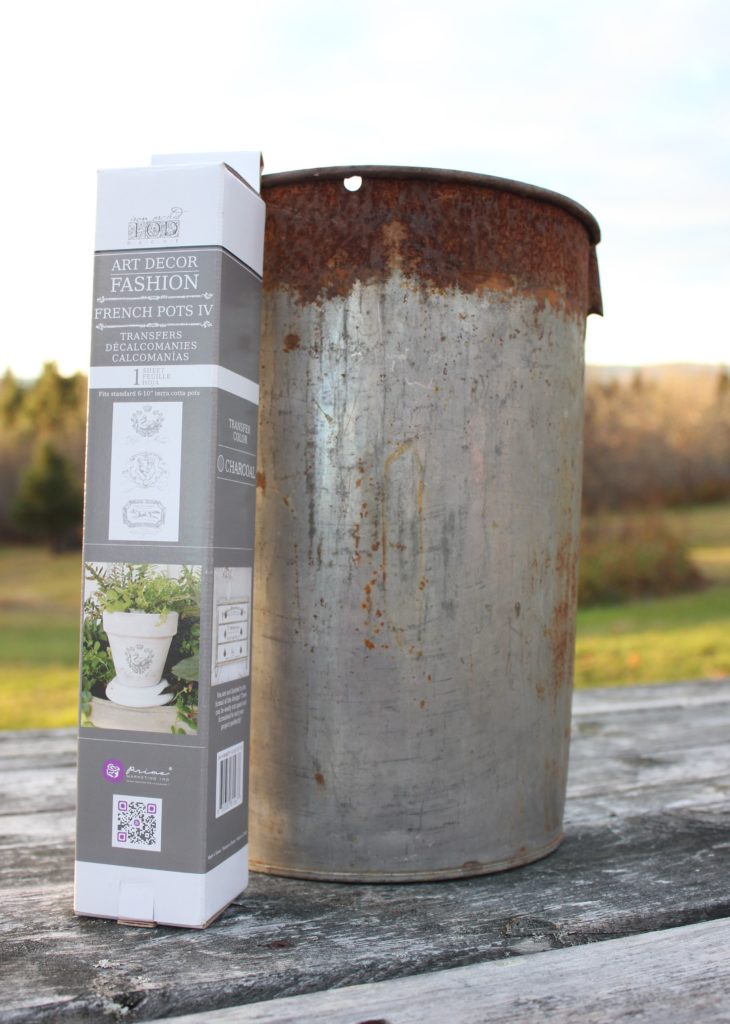 So, the first partnership project is showcasing a sap bucket but it isn't so much about the sap bucket as the decoration ON the sap bucket.  But, I'm getting ahead of myself here, already!  I'm just too excited….
First things first – I painted the bucket.  I did zero prep, no washing, no sanding, no bonding agent in my paint. I like low/no prep projects like this! If the paint chipped in places, I was good with that.  I used Miss Mustard Seed Milk Paint in Mustard Seed Yellow, I thought about Farmhouse White but I did my test piece in that but I like colour, so I went with yellow, instead.
I wanted to try out the transfers on something that didn't matter if I screwed it up, so I grabbed a flowerpot I had painted a thick, chunky layer of paint on and very easily rubbed the transfer on with no problem.  I actually cut it into sections so that I could easily get it to fit on the flowerpot. And I have to say how much I love how it turned out!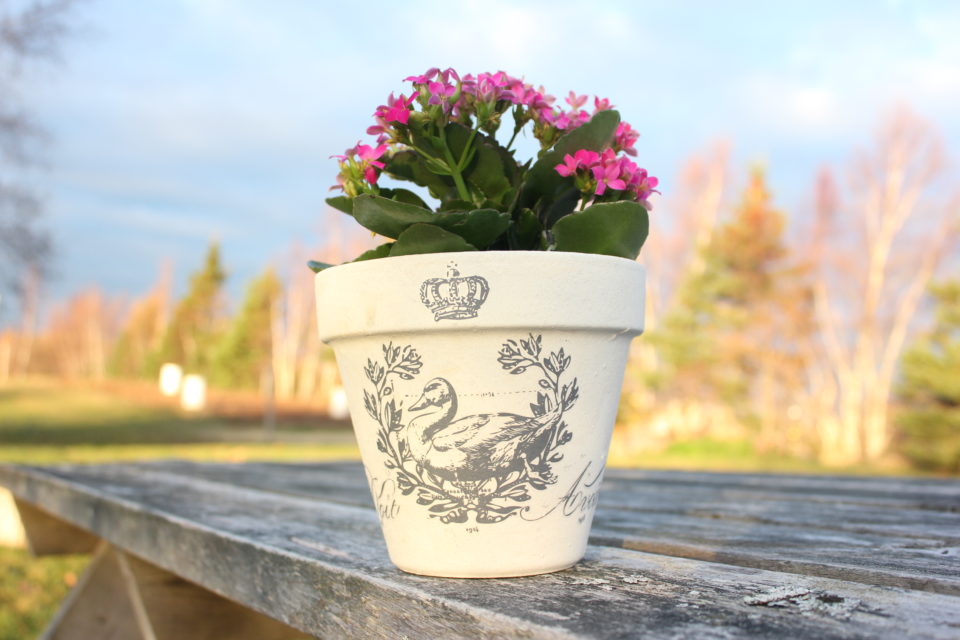 Then it was time for the transfer on the sap bucket.  These are something new that Phillips & Chestnut have started carrying from Iron Orchid Designs, but they remind me of scrapbooking supplies I had years ago.  You can check out them out HERE to see the complete line of their Decor Transfers.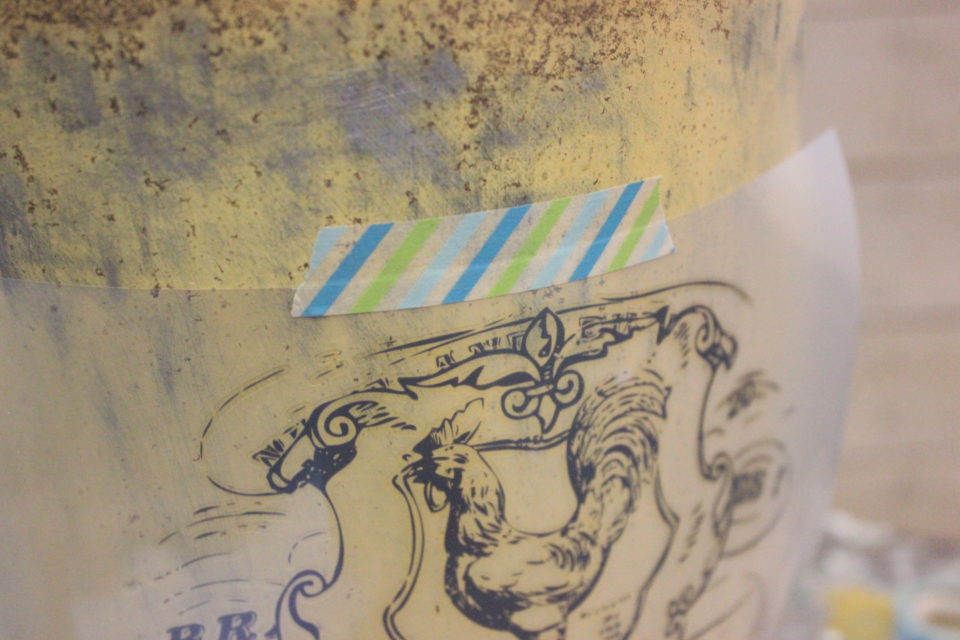 I didn't seal it before I applied the transfer.  I wanted to be sure the transfer was going to stick.  I just put my two coats of paint on and gave it a light sanding and wiped all the dust off. Then came the fun part, rubbing the transfer on.  I positioned the transfer and grabbed the handy dandy little stick they include and rubbed the image onto the sap bucket.  It's so easy.  Just. Don't. Move. It.  In fact, they recommend taping it down with some low-tack painters tape. I couldn't find my painters tape so I used some washi tape instead 😉

There, it's done!  You could seal it with a wax or sealer that doesn't have harsh chemicals in it but, I'm ok with wear and tear on a project like this.

These sap buckets are great for decorating inside and out year round.  Pop some fresh flowers or blooming branches in for Spring.  They're great for keeping some drinks on ice for summer time and in the fall, fill it to the brim with some gourds.  I love filling mine with different seasonal goodies and putting it on display.
All the products I used for this project are available at Phillips and Chestnut.  You know I love using Milk Paint, I enjoy the process of mixing my paint and the easy application of it, and they carry the complete line of Miss Mustard Seed Milk Paint.  The Iron Orchid Designs products are something new that they started carrying and I'm thrilled to be able to showcase them.  I received some of these products from them at no charge so I could demonstrate them for you but my take on the products is just that.  I'm already working on the next project! So stay tuned…
To be continued,
Lori