Things just find their way to me.  Whether it's old window frames, chairs, tables or magazine racks.  And I love it!!  A wonderful lady in our community sent pictures of a few things her daughter was clearing out of the house they bought and asked if I was interested…..ummm, chances are pretty good the answer is going to be yes!
Enter in a magazine rack and a….probably a quilt rack?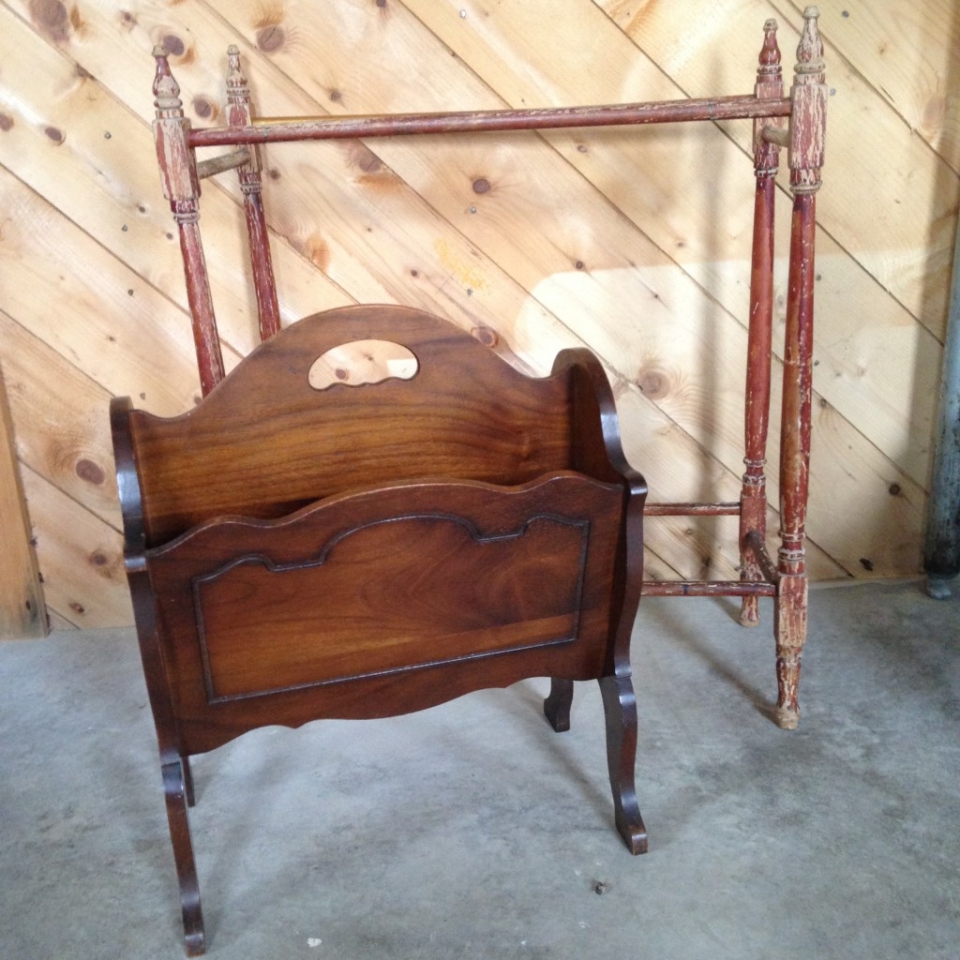 I didn't do anything to the magazine rack for a long time because I couldn't decide whether or not I should paint it.  It's Gibbards Walnut.  And part of me knows how beautiful the walnut is but I also know….it isn't me.  So, it sat and sat and sat.  Until I was working on a secret project before Christmas and I had the milk paint mixed…..so I painted it.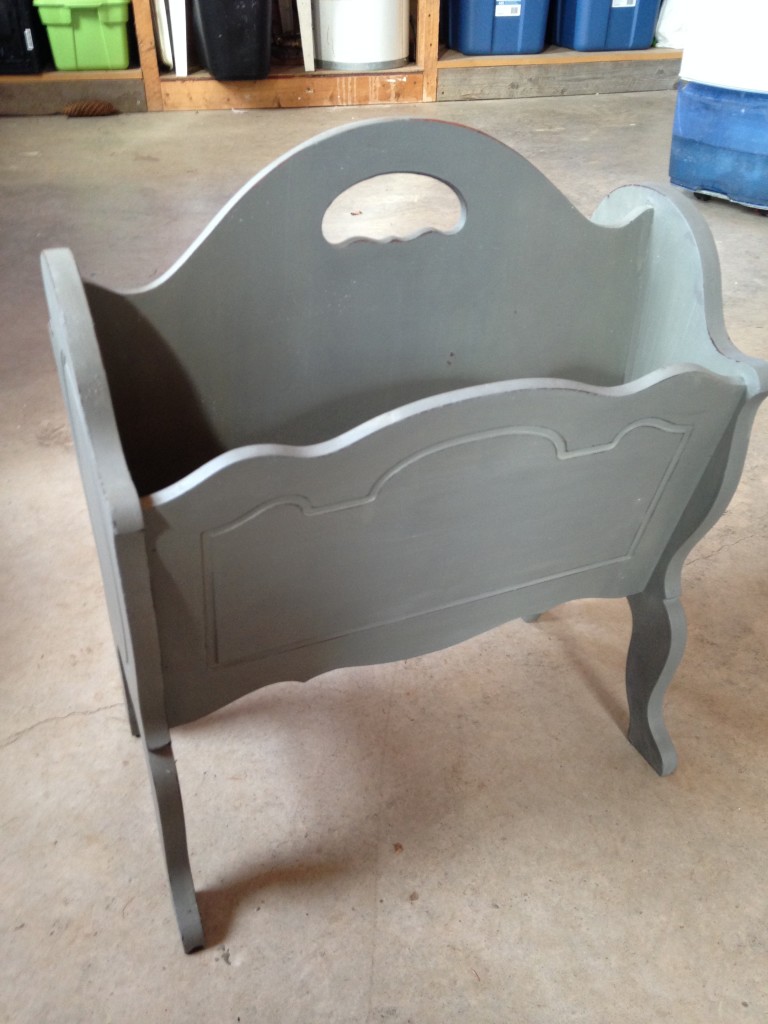 But, it still wasn't what I was going for.  I even had sanded the edges a little to give it a bit more….life.  But it still wasn't what I was going for.
Enter the secret weapon.  Miss Mustard Seed Antiquing Wax.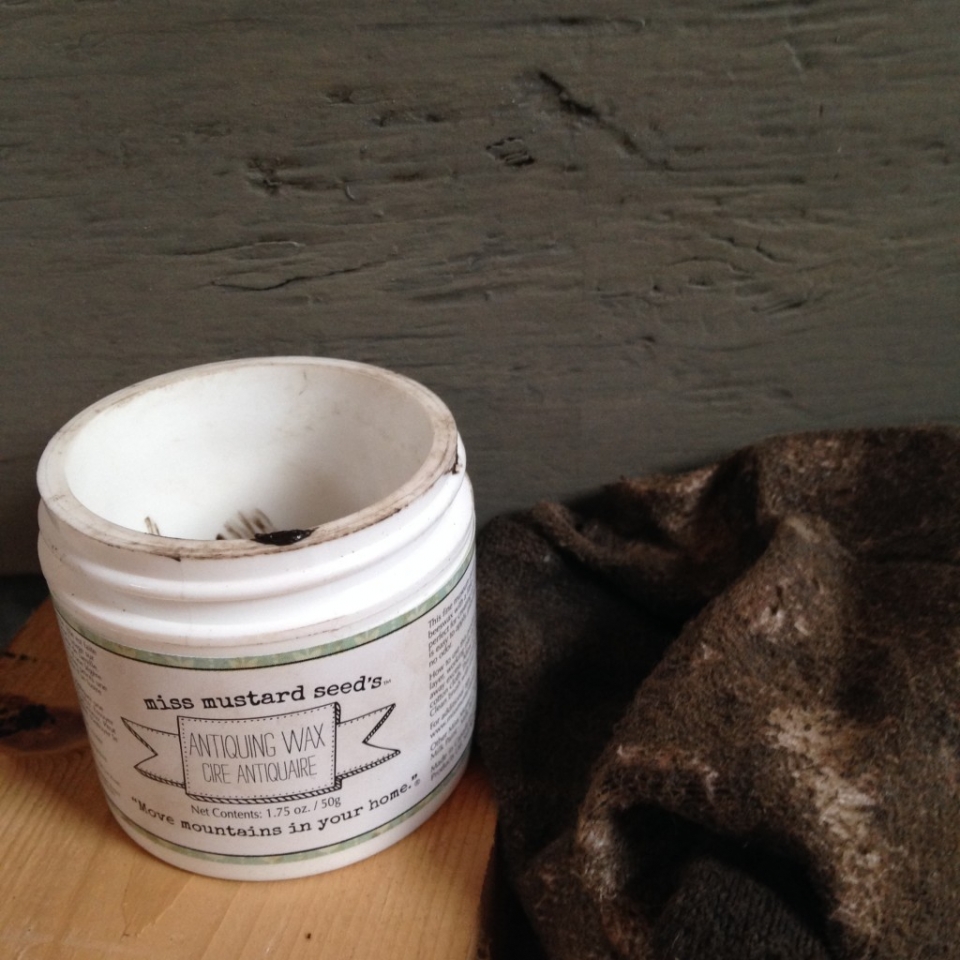 The Antiquing Wax adds a layer of wax and stain, getting in the grooves and textures of the wood.  It adds so much depth to a piece.  And it was exactly what the magazine rack needed.



I'm so pleased with how it turned out.  It sits perfectly beside the couch, like it belongs there!!  Right now, it's got a bunch of library books tucked in it.  In hopes they all make it back to the library…..  You can see in the pictures that the finish isn't 100% even, that there are little bumps and streaks.  Part of that is the fact that I didn't mix it quite well enough, but part of that is the nature of milk paint.

Do you wait on projects so you make the right decision?  Or do you rush right in?  And if you do, do you have regrets later?  I think I'm pretty pleased with this one.  For me, waiting worked out!  { The quilt rack is currently being used as a drying rack – it's the perfect place for boards to sit and dry! }
To be continued,
Lori