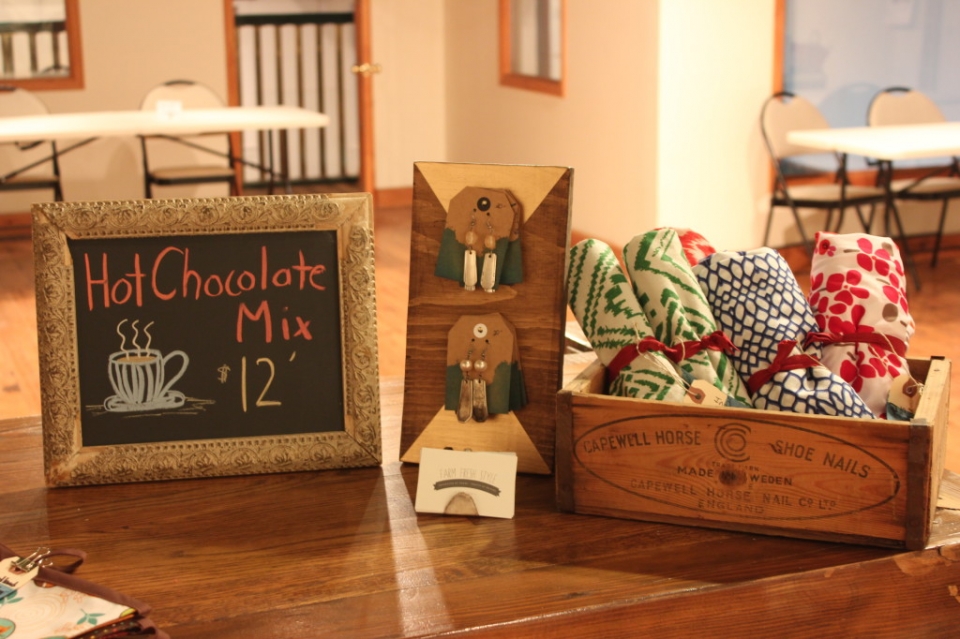 Well, today marks the end of another successful market weekend.  I have learned many things over the past year when it comes to organizing a market.  Here's a break down.
1. They are hard on your caloric intake.  Deep-fried Ice Cream for lunch SOUNDS like a good idea.  So does rescuing orphan cinnamon rolls.  And coffee by the bucket.  I'm afraid of what the scale might tell me tomorrow. My belly tells me it won't be good.
2. You meet the best people.  Strangers become friends.  Acquaintances become friends.  People are amazing!!  I love to chit chat (just ask my girls) and so hanging out at a market for two or three days is dreamland for me!  And to have friends as vendors – perfection!
3. A foot massage would go a long way.  So would fresh socks.  A neck rub can just about make you cry….in pain and relief.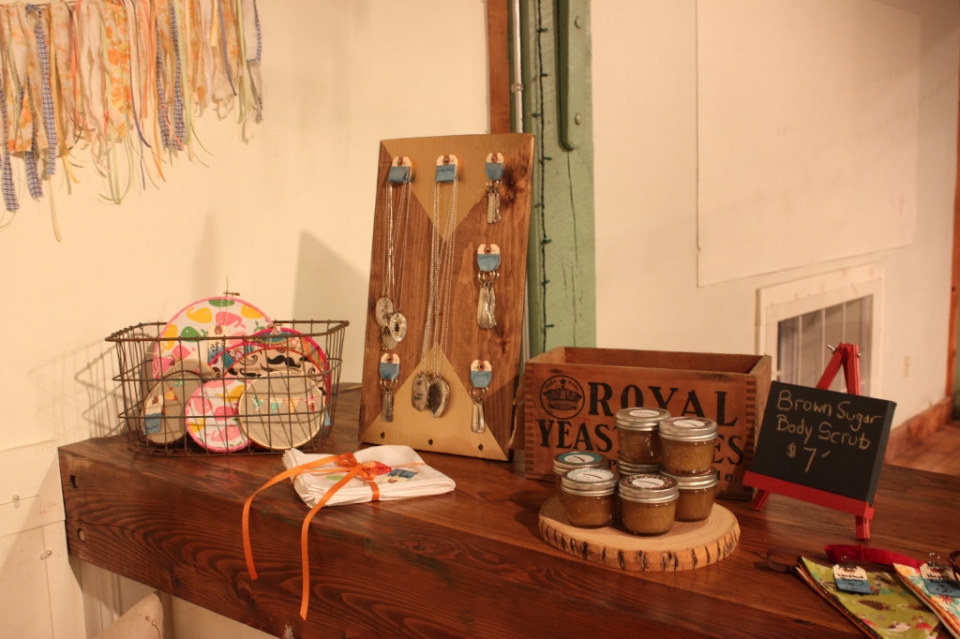 4. Stuff happens.  Not everything goes smoothly.  But how you deal with it can make it worse or better….just pick the right one.  And learn from it.  Then move on.
5. Try to earn more than you spend.  It's hard when there were so many awesome vendors to shop from. I shopped – why wouldn't I support my vendors?
6. Stalk the cool chick across the room.  She might think you are cool, too.  She may also treat you to said Deep-fried Ice Cream, almost as if she knew you'd rescue her by taking care of the forgotten product.  Thank you and you're welcome.
7. Keep your vendors happy.  Check in on them.  Chat.  Happy vendors sell more stuff and then they want to come back another time.
8. Try to remember to take pictures. Epic fail….again……
9. Engage your customers and mind your manners.  People like to be appreciated and a little acknowledgement goes a long way.
10. You won't remember everything.  Thankfully there might be the option to set up the night before and there might be a second day, too, by the end of that day, you will have stuff then you know what to do with.
11. Enjoy yourself.  You want to look back and remember the laughter as you soak your tired feet.
12. Follow the rules.  Be courteous to the building owners, we are in a borrowed space.  Your mother taught you to clean up after yourself, didn't she? Make her proud.
13. Remember you are selling more than just a product, sell yourself and your story.  People truly are interested in other people.
14. In-laws rock.  I couldn't have done what I did without my wonderful in-laws.  I think they will be happy this weekend is over, too, though!
Thank you to everyone who came out to say hello and made some purchases.  Your support was greatly appreciated.  I had so much fun and I know the other vendors did, too!  As tired as I am now, I'm so glad I did it.  And you guys are the reason why!!
To be continued,
Lori