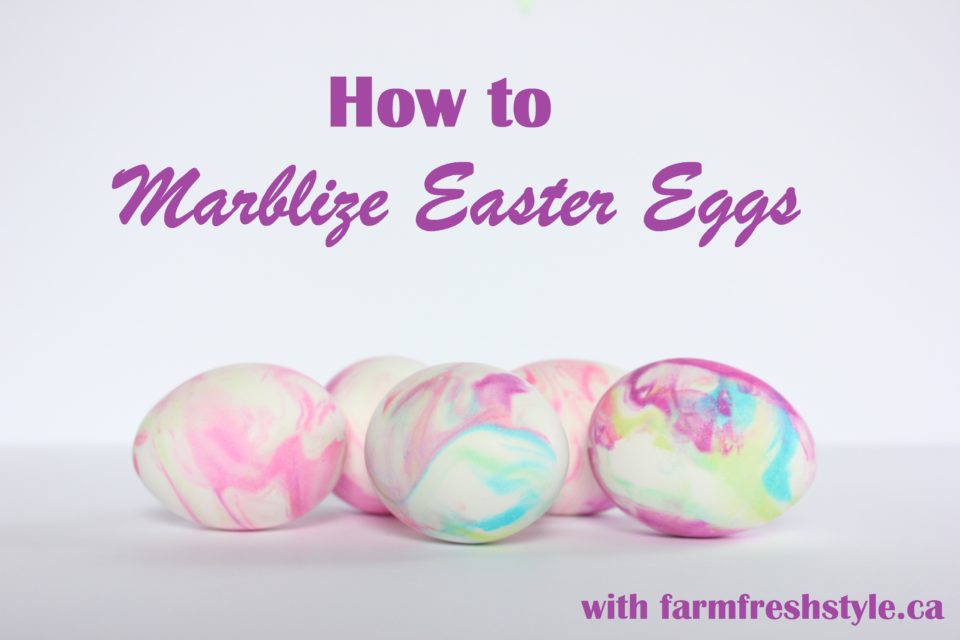 I've marblized paper but never have I marblized an egg!!  But oh man, what fun!  And such a basic supply list, too – we grabbed everything at the local grocery store.  Easy set-up, easy clean-up and no dry time plus your home will smell like a handsome dude! 😉
We were having friends over and we love doing quick and easy craft projects with our four girls so I thought something Easter related might be fun.  Now, I'm not one to decorate for Easter, Spring maybe but not Easter, so I wasn't looking for a gaudy Easter craft.  Softly coloured eggs seemed like the perfect project. And cake – cake is always a good idea! But that's a whole other blog post…
So, anyway, let's get started!
Here's your basic supplies:
Eggs
Foam Shaving Cream
Food Colouring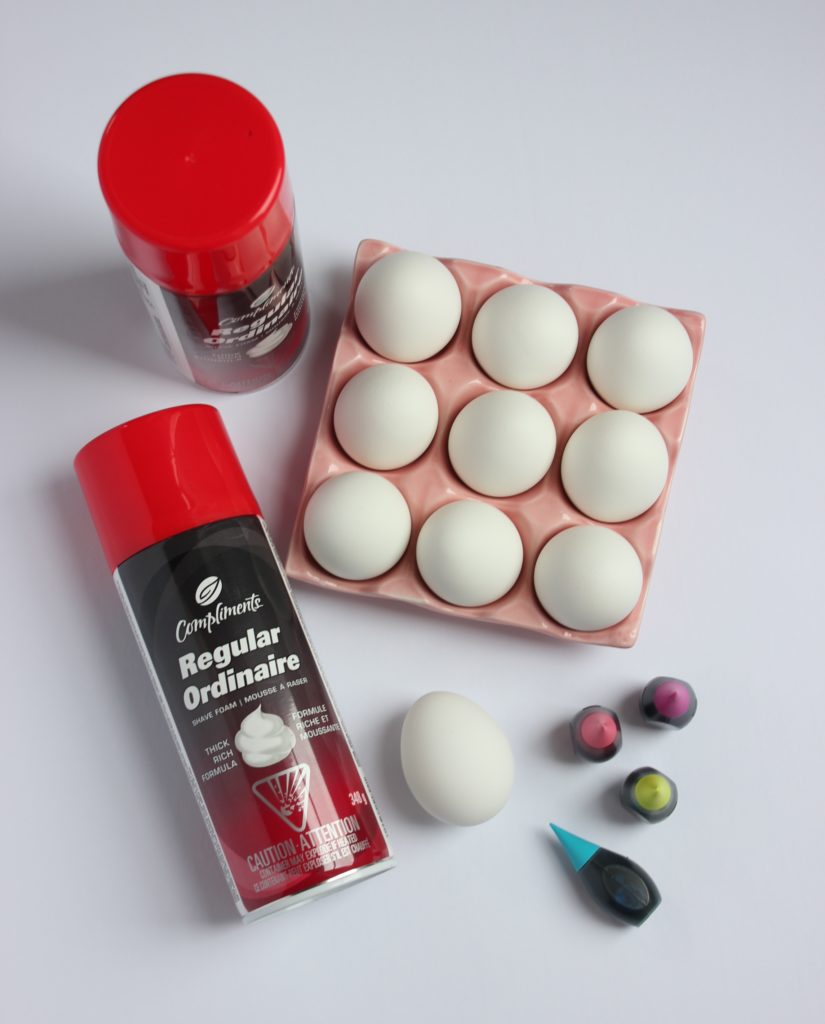 I boiled our eggs, but if you have better lung capacity than me, go ahead and blow those suckers out.  I didn't feel like blowing out 2 dozen eggs!  We won't eat these, I'm not about to find out what a shaving cream flavoured egg tastes like, I prefer cream eggs of the Cadbury variety!  With Easter quickly approching, I know they'll be fine until then and we'll toss them out or have some fun throwing them at something 😉
We filled paper plates with shaving cream and then dropped food colouring all over and swirled it through with popsicle sticks to create the marblized shaving cream.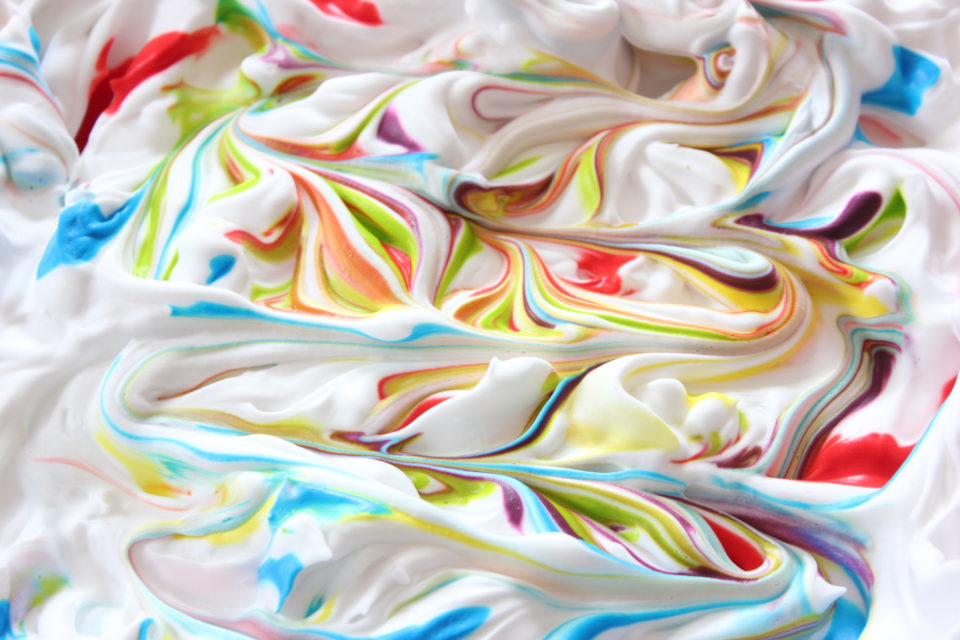 And then we got messy! Set your egg in the shaving cream and roll it around until the egg is all covered.  Then we plopped them on another plate to be rinsed off in the kitchen, under the tap.

It was fun to uncover the magic under the shaving cream! The girls would exclaim over the pattern on this one or the colouring of that one, meanwhile us moms were trying to contain some of the shaving cream….we didn't suceed in that!  It was on clothes, in hair, swiped across foreheads and squished by the handful between fingers.  But, boy, did we smell good!
Here are some of the more patterned beauties!



Now, here are some of my 'Live and Learn' tips!  Because no craft is without a learning curve!
Cover your surfaces with something waterproof – nothing worse than food colouring staining your table or counter!
Make the kids wear old clothes, it gets EVERYWHERE!
If you are a hand-model, I would wear gloves. If you don't mind getting a little stained, don't bother.  By the end of the day, most of the food colouring was worn off my hands.
Re-load the shaving cream with more food colouring between eggs and use lots of it!
Don't bother trying to re-dye eggs that are too pale, for some reason, it won't work.
Well, I 'hop' you have fun doing this project – I think the softly coloured eggs are quite stunning!  If you want to see more Hoppy Easter related posts by others East Coast Bloggers, click the little blue froggy button below!!



To be continued,
Lori