A colourful oasis tucked in the small village of River John is the perfect spot to hang out with friends.  If you haven't gone already, I really think you should go, even if you think you're too old for dreaming in purple!
I'm a huge Sheree Fitch fan.  No secret.  I read her books to my babies.  I read about how she fought so hard along side fellow River Johners to keep the local school open.  I read about her awards. But guys, then I met her.  When I grow up, I want to be like Sheree Fitch.
She is a fighter, a lover and a great hugger.  She dreams big and bold and in full colour.  She seems fearless, dedicated and yet is bubbly, warm and welcoming.  I'm proud to call her a friend.
So, when she started talking about opening something to do with her Mabel Murple book and started tossing around ideas I knew if anyone could start something like that on a gravel road in rural Nova Scotia, I knew she was the one who COULD make it happen.  Of course, Sheree with sweet Gilles by her side.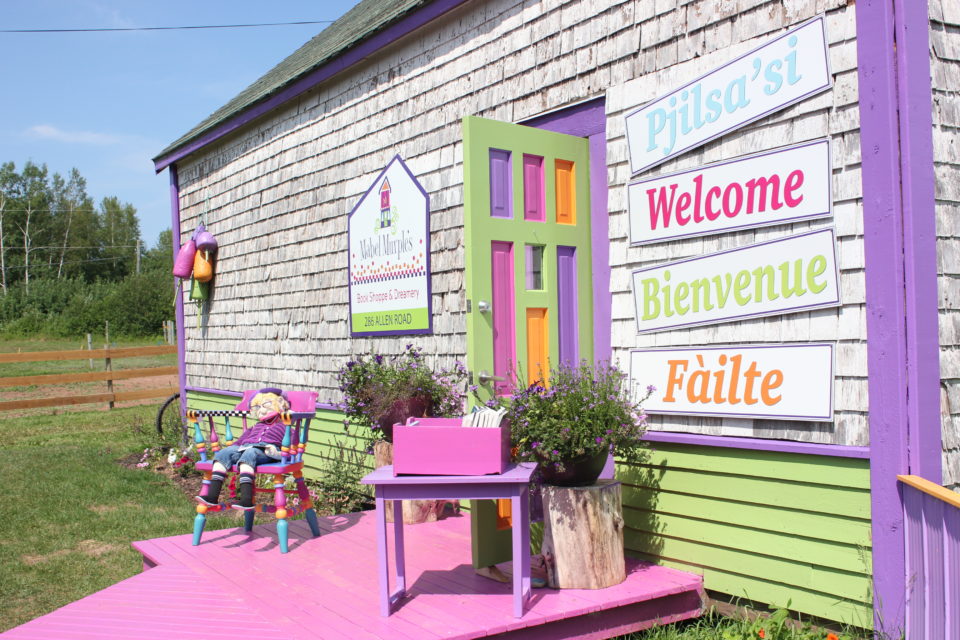 Enter Mabel Murple's Book Shoppe & Dreamery.   Colourful, bright, fun and very peaceful down a dirt road on the outskirts of a small coastal village.  The Grand Opening was filled with stories, drumming and lots of support.  The presenters were a list of whos who in Canadian literature.  Marie-Louise Gay, Alan Syliboy , Starr Dobson and of course, Sheree herself.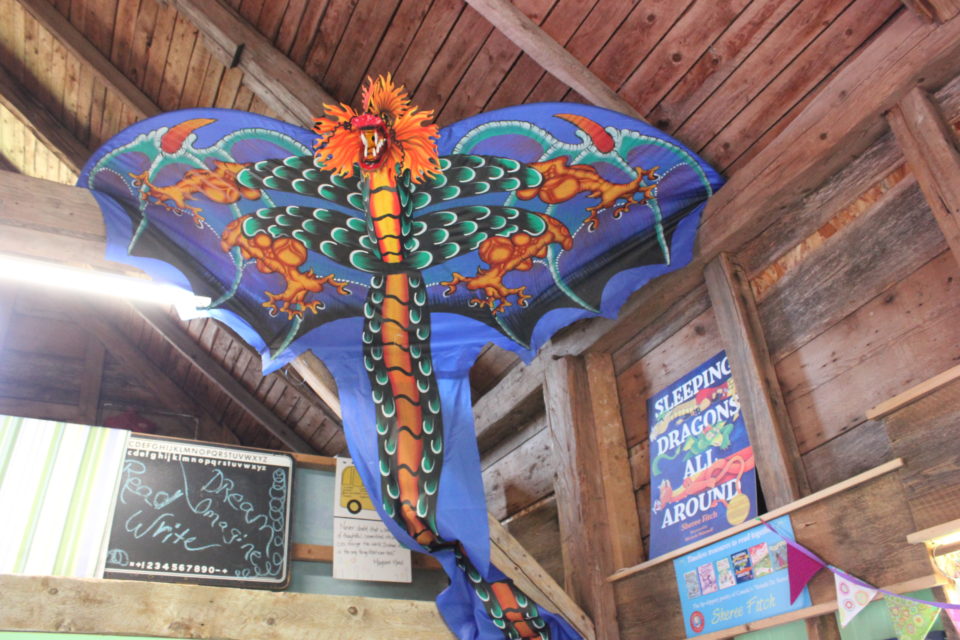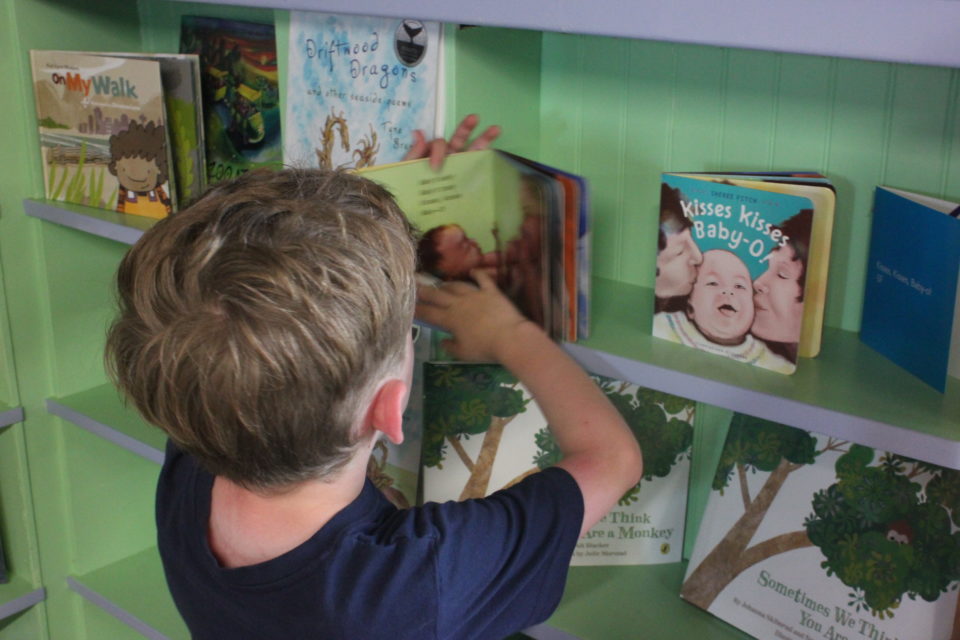 Last week, I had the pleasure of returning with my friend, Mary-Beth and her sweet crew, while they are home from Ontario on vacation.  It felt like such an honour to introduce these two of my friends to each other.  And then watch the kids interact as they explored, it's amazing to me how no matter the age, they connect and find their footing and make friendships that melt my heart. And MB and I just pick up where we left off, a friendship that is going on 26 years….


It doesn't matter how old you are or aren't at Mabel Murple's.  You can be as young as the idea, as old as the bent and twisted apple tree in the yard or anywhere in between and still you will find something of pleasure there.  Chickens, horses, Willow the Donkey, books, stories, friends new and old, quiet, colour – whatever, it is there.  Awe and wonder abound for children as they find the tiniest treasures hidden here and there and maybe, if they time it right, maybe the chance to sit and listen as a story gets read by mom, dad or Sheree herself.  It is a haven in the midst of the plastic and cement world, a haven made of aged wood, of rock and of timeless stories and of all the colours, but especially purple.


Next time I head down that gravel road to Mabel Murple's Book Shoppe & Dreamery, I'll pack a picnic, grab a blanket and scour the shelves for my next great read and find a shady spot under that magical tree and stay awhile.
To be continued,
Lori