I've always thought of our house as a warm and cozy place to be.  Partly because it is home and these are my people, but also because it feels that way to me.  Rug on the floor, blankets to snuggle in, pillows on the furniture….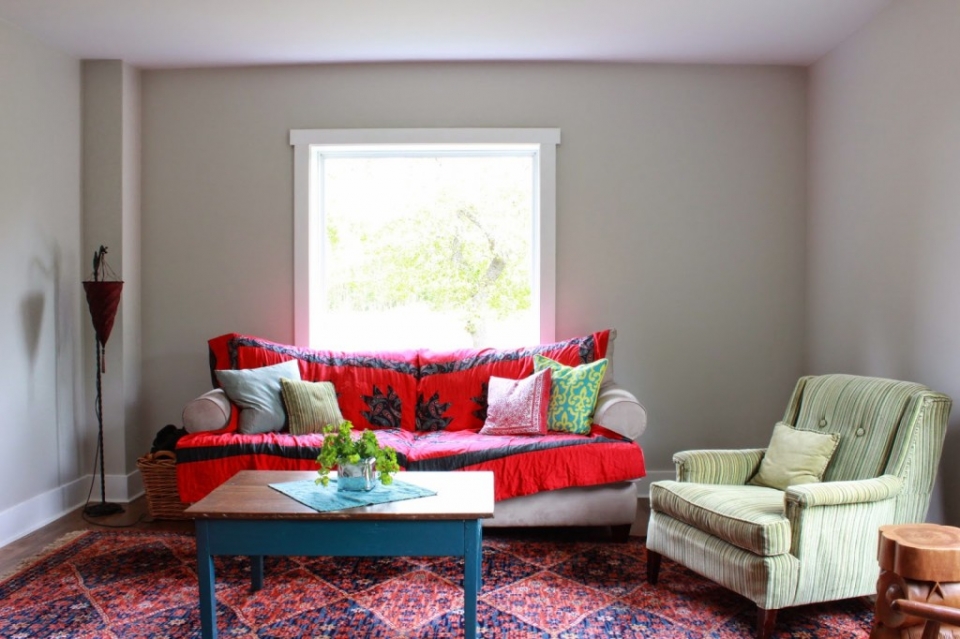 Enter curtains.
And not just any curtains, inexpensive red ikat curtains.  Because – could I, would I, do it any other way?  No.
And by inexpensive, I mean on-sale-at-Wicker-Emporium inexpensive.  As in, regularly $39.99 a panel marked down to $11.99 a panel.  Best part?  I didn't have to hunt for them, my friend Catherine texted me and I said yes!!!  Why wouldn't I!?!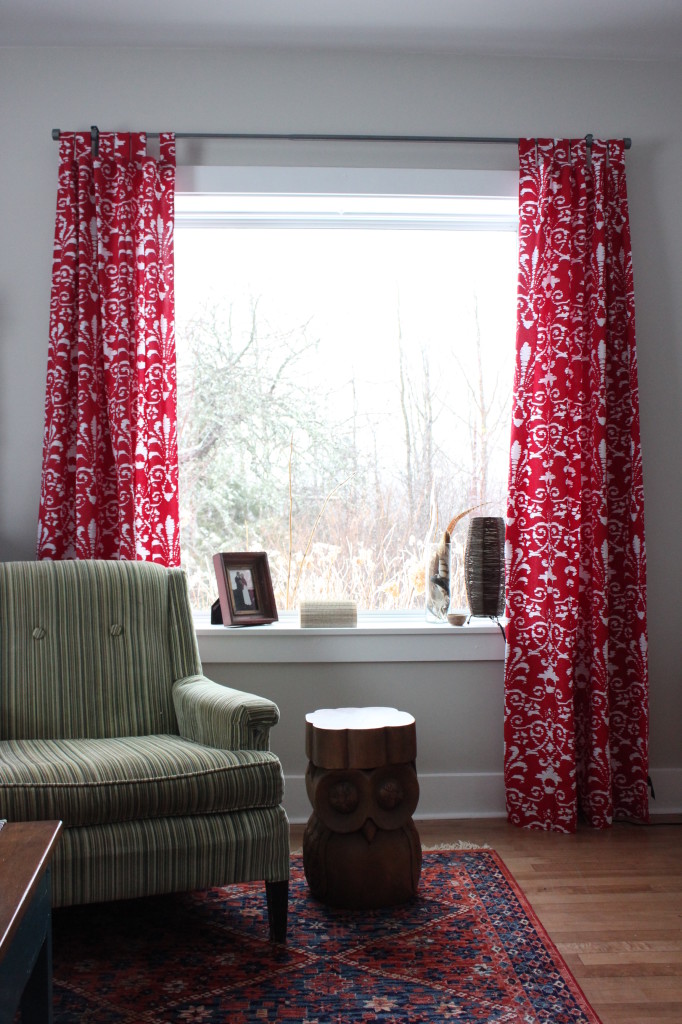 The thing is, they were purchased long before we moved in.  I've had them waiting in the wing.  I enjoyed the openness of the living room with the sunlight streaming in.  And then I enjoyed the living room all decorated for Christmas.  And I knew, I just knew, that I would need these curtains in post-Christmas.  I knew I would want to have something to make the chill of winter go away and make my house feel snug.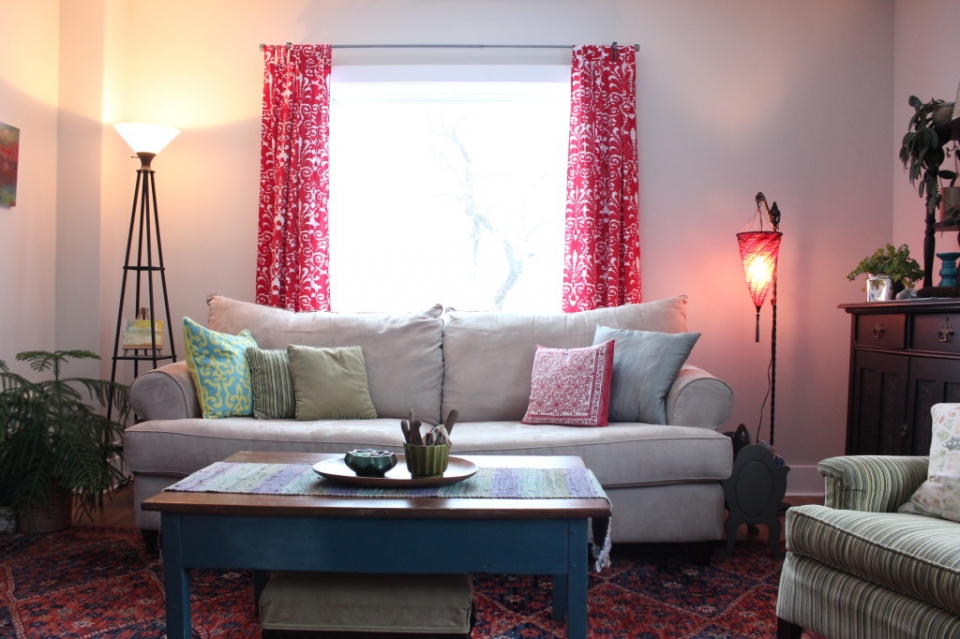 Friends had placed an Ikea order way back and so I tagged onto their order and got some curtains rods.  Plain-jane curtain rods that simply hold up the curtain.  I didn't want big, bulky ones or anything with finials that were dramatic.  And, I have to say – they are so easy to install!
I'll admit I was a little hesitant to start poking holes in the plaster walls.  But when I actually opened the package with the brackets in them, I knew it would be simple.  So, I grabbed the lovely cordless drill that Mr. Bryne gave me for my birthday, pre-drilled some holes and hung those rods up!  And the awesome thing about these brackets is how adjustable they are!  When I wash the curtains, if they shrink at all, I can adjust the brackets and still have them floor length!  As any old home owner can attest to, the floors are not straight here.  The brackets are all mounted at the same height but some panels are grazing the floor while others are a little higher!  I knew the couch would hide that fact so I didn't bother making any adjustments.

One of the things I love about the new curtains is how they mimic the ones in the dining room that followed us here from the old place.  So, even though they are different patterns, the colours are the same, which is nice since one space flows into the next.  Even the curtain rods are similar in their basic-ness.

And, just as a reminder of what the living room looked like when we moved in…..