Lena and I had a special treat yesterday morning.  We had four deer wander through our yard early in the morning.  We sat on the couch, watching them eat the branches that had fallen off the apple trees during the winter.  It was fun to see them up close from the house so they weren't scared of us, we could talk and they just munched away.
Here are a few of my favourites….I took lots….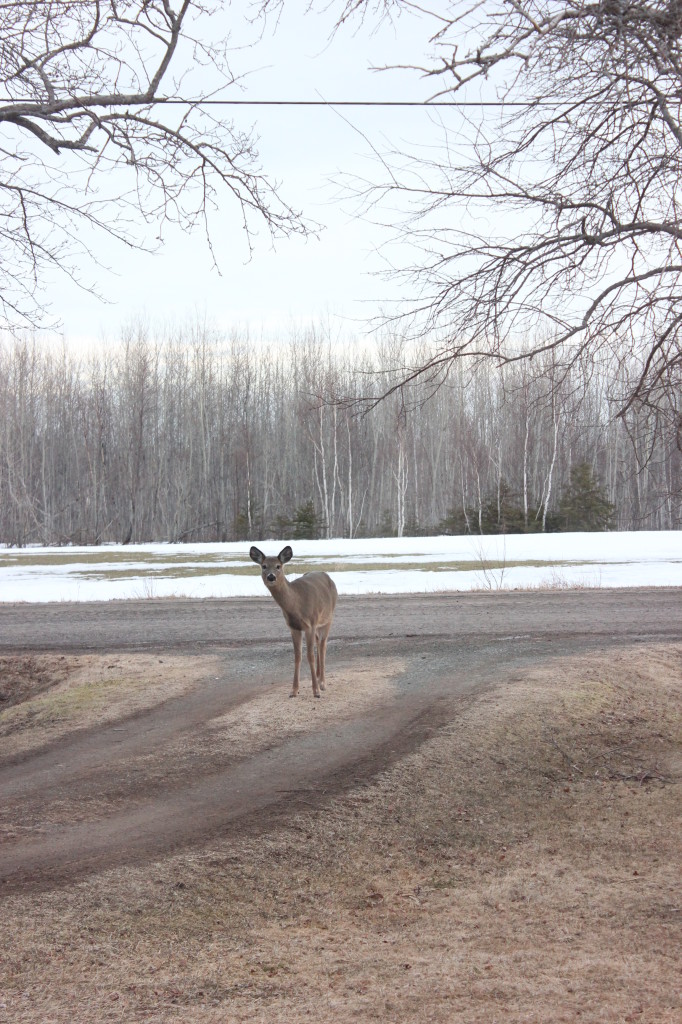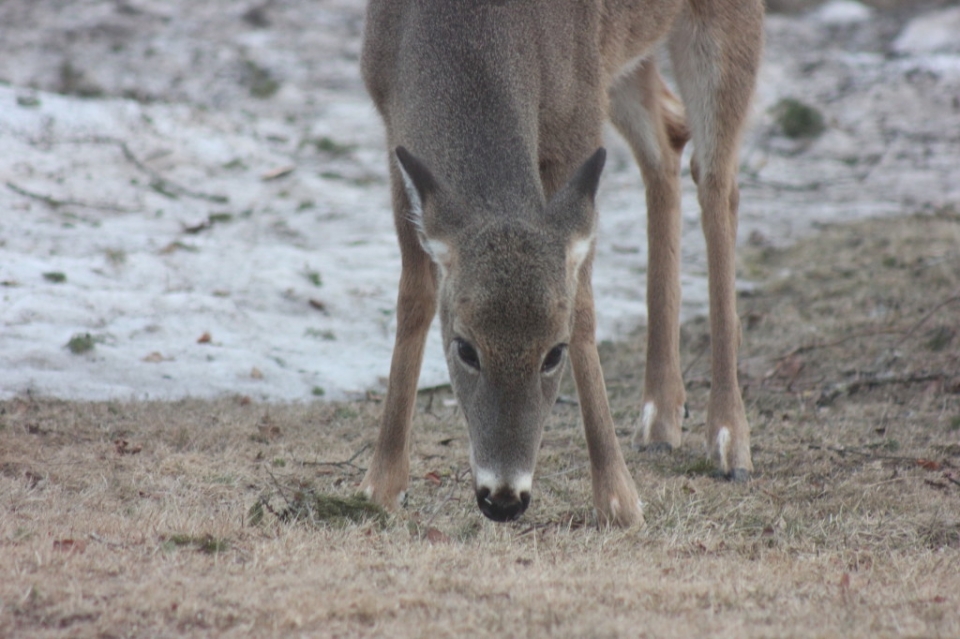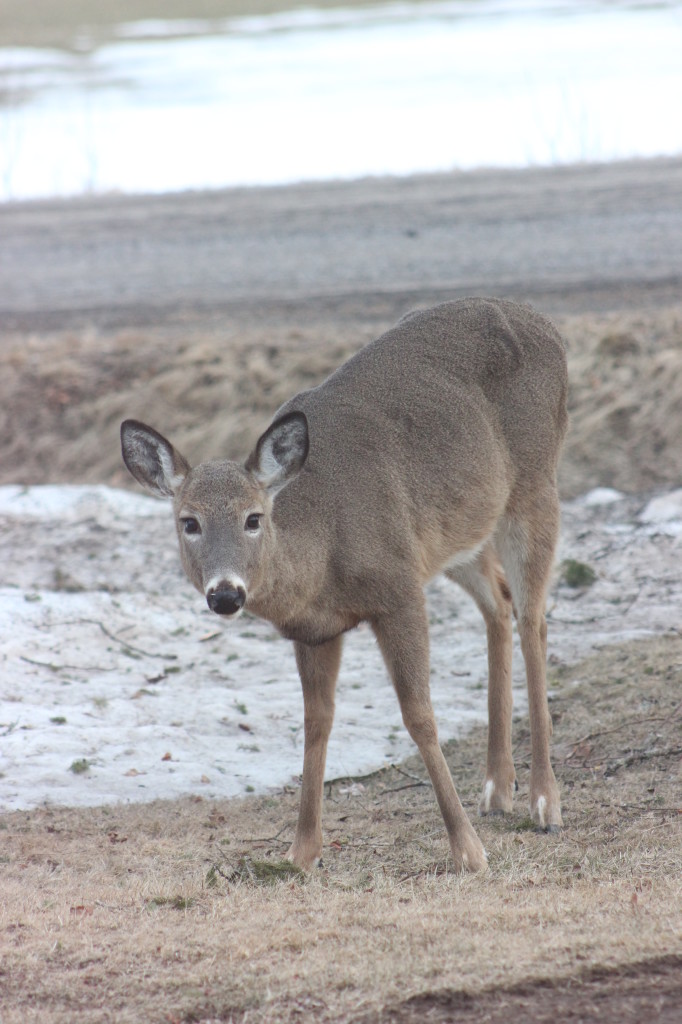 Aren't they adorable?  I love the fluffy, little guy.
To be continued,
Lori